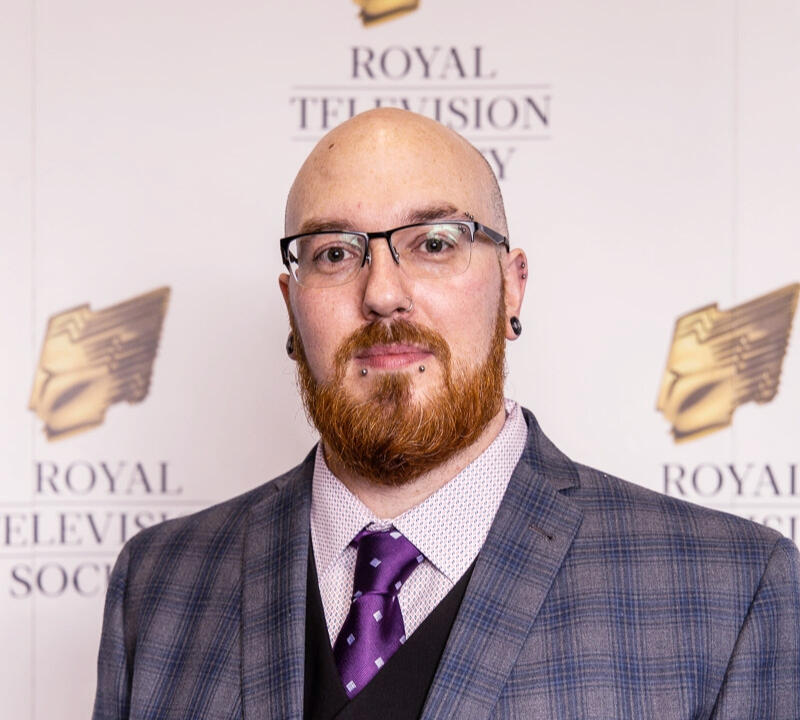 Mike Milenko
Standing for Community Officer 2021
About Me
---
Hello. I am a second-year student in the School of Music, Humanities, and Media, and a recipient of a Royal Television Society Bursary.

My first year, like many people's, was disrupted by staff strikes and then the sudden switch to online learning due to the pandemic. Because of this, my newfound roles as Student Ambassador, Academic Rep, and presenter on Radio Hud, were cut short. However, I currently work remotely for the SU in the Marketing Department.

Outside of university, I am a dad to a 10-year-old boy. We love to make short videos and play board games together. I am an avid Stephen King fan and revisit his books as much as I can. I like creating family-friendly rap songs based around horror stories. I also write for two popular online music magazines, interviewing celebrity musicians as well as upcoming artists.
My Manifesto
---
I pledge to continue to improve links between students and other communities. Huddersfield Town is a vibrant and diverse place, and just like campus there are lots of opportunities to find groups and organisations that we can work with to learn and grow.

It's so Important to Listen!
I want to hear your ideas and thoughts about how you want things to be the best they can be. This includes making sure all voices are heard and responded to fairly and promptly.

Studying is Hard!
This past year has been one of the most difficult for students at Huddersfield. It has reminded us how important our friends and family are; and how isolating life can be. I pledge to help students make new friends, find new hobbies, and get involved in societies because no one needs to be alone. Sometimes a friendly chat can make all the difference.

Signposting!
It's hard to navigate student life, but even harder when you don't know which way to go. from improving building directions to ensuring social media is up-to-date and as accessible as possible, to making sure you can find where to get the best advice whatever the time of day. I want to make sure you are never lost and confused on campus.

Home Sweet Home!
Huddersfield might not be your full-time residence, but for some students, it is their abode for all their studies. Either way, I want to make sure it is safe, secure, and offers the best value possible by working with the Student Union to bring forward guarantor schemes, rental capping, homes for international students with families, and even more university-approved lettings.
Please Vote for Mike Milenko to be your next Community Officer.
Use the link below...
---
https://www.huddersfield.su/elections